Skip Navigation
Website Accessibility
Free shipping over $150 anywhere within the United States! Plus, new lower shipping rates for anything under $150!

We have selection of blenders, batting, binding by the yard, wide-backs, and offer long arm quilting services.

New Hours:
Monday - Saturday: 10:00 am - 4:00 pm
Sunday: Closed
Come see us at 17811 Davenport Rd, #38, Dallas, TX 75252!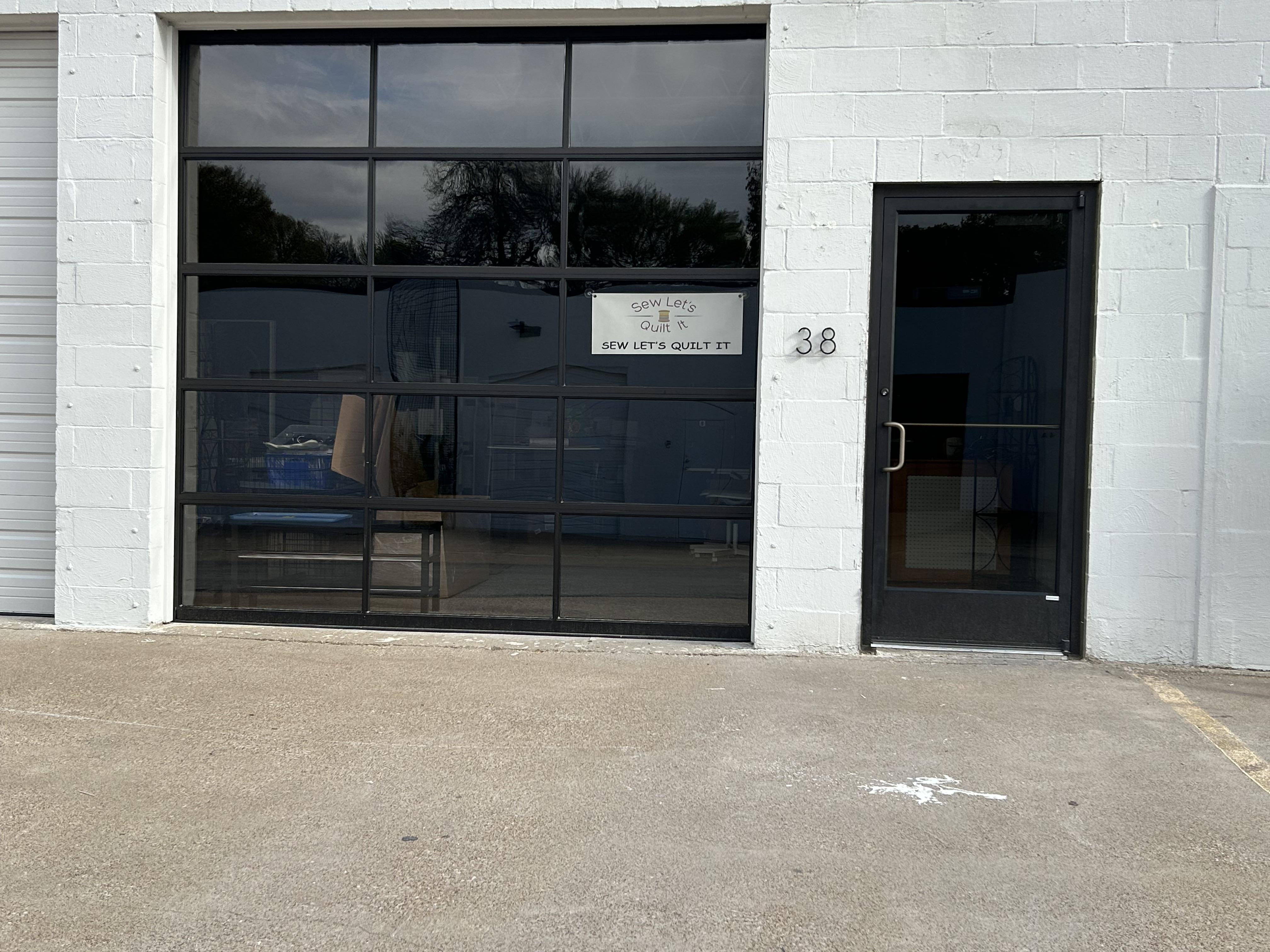 Welcome to Sew Let's Quilt It!
Sew Let's Quilt It is a design studio providing quality custom machine quilting. Additionally, we provide many different services to help you complete your quilting projects, including design, quilt finishing services, and basting. We also carry a wide selection of fabrics, notions, patterns, and provide classes to get you started or enhance your quilting knowledge. Drop by our studio and let's talk about your project.

Our staff includes experienced quilters with over 25 years expertise in fabric selection, quilt layout, sewing construction and finishing techniques. We provide personal, caring service and guarantee that your project will be handled as if it were our own.
Custom & Edge to Edge Quilting
We provide professional computerized machine quilting using an APQS Millennium longarm quilting machine along with an Intelliquilter computerized quilting system. These machines together make it possible to have a consistent pattern from start to finish.
Memory Quilts
We can create unique quilts for lasting memories: T-shirt quilts: t-shirts you've collected from your school activities, sports or career Alumni quilts: things you've collected from school (sports uniforms, photos of friends) Photo quilts: photos of your family, children and friends. We are able to print out photos from either your camera memory card, USB memory stick or we can scan in the actual photos to be printed on fabric sheets.
Come visit our studio and let us tell you about how we can create that special memory or photo quilt for you.